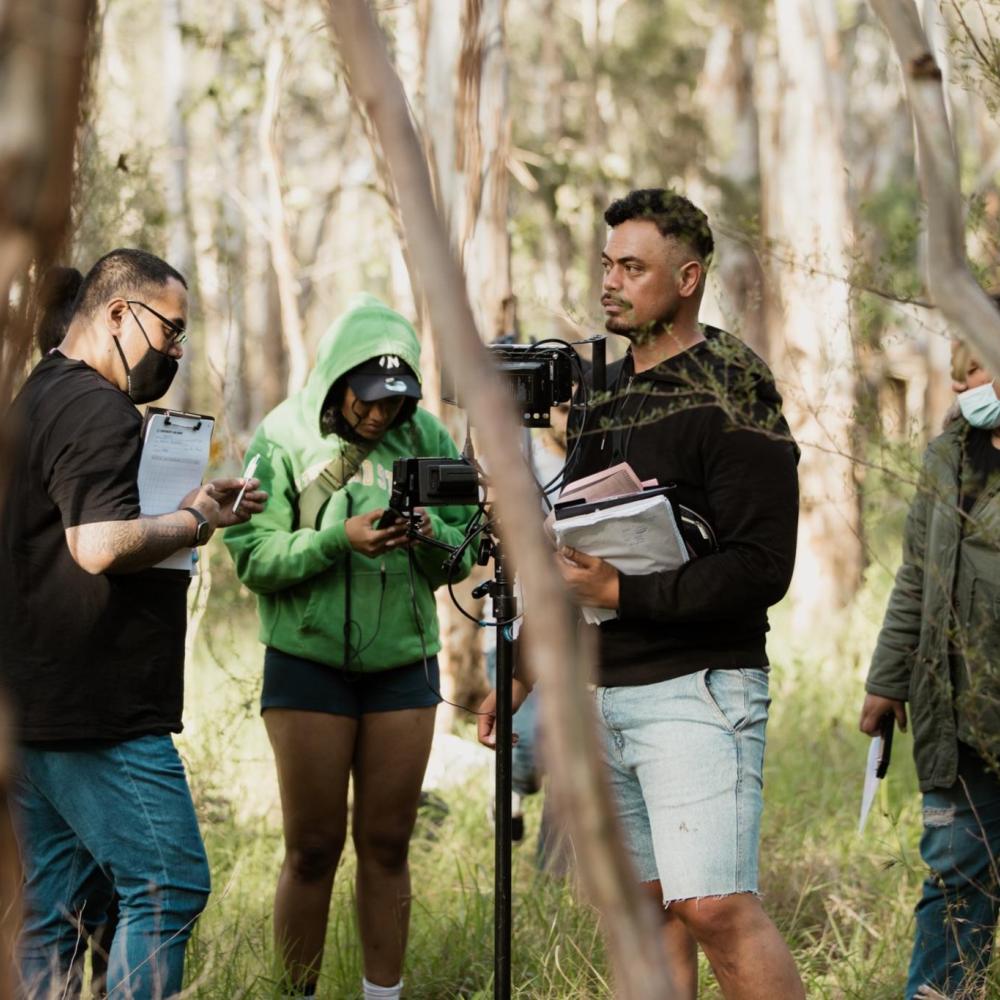 06 Oct

2021 Queer Screen Pitch Off winner is announced!

At our online Pitch Off recently, after some tough deliberations, we had a winner!

On the final day of this year's Queer Screen Film Fest, we held our annual Pitch Off competition, where filmmakers behind six projects vied for $10,000 in production funding for their respective projects.

This year's judges were documentary producer and filmmaker Shaleece Haas, Paul Struthers, former programming director for Frameline, and filmmaker Kelly Walker. When announcing the winners, the judges remarked on the high quality of all the pitches and the challenge it was to decide who would win. In fact, they set a record for Pitch Off, taking 50 minutes to agree on the recipient!

Eventually the film Before 8am, pitched by writer-director Taofia Pelesasa, was proclaimed the winning project. Explaining the judges' decision, Haas says, "It was a story that none of us had seen before. We have all been to many, many film festivals, and we hadn't seen a film like this and felt like it was really important that we do see it out in the world. We also really felt the filmmaker's passion for the story and for the work."

We chatted to Taofia Pelesasa about his win!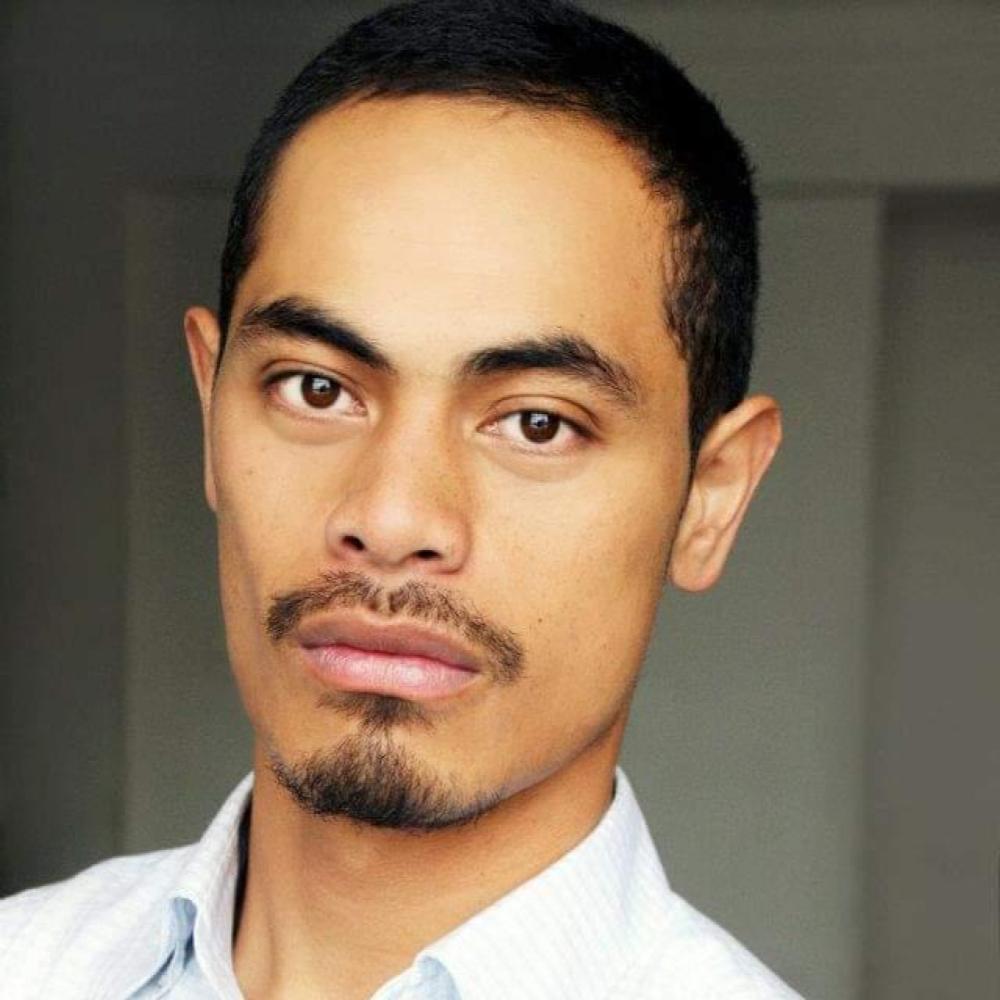 For those who weren't there, explain briefly what the film is about and why you've chosen this story…
In a nutshell the film is about two Samoan boys from different parts of the Pacific diaspora of Sydney. Different sides of the track and different relationships to both their sexual and cultural identities who during a spontaneous Grindr hookup realise they were meant to meet one another for reasons they didn't even realise and which they uncover throughout the night. 
What inspired the story?
In my own journey of figuring my life out as a Samoan in Australia & a Queer man – I encountered many obstacles from both sides of the fence and both communities had varying degrees of impossible standards to meet. Instead, my community was somewhere in between with other Pasifika men in the middle. 
Tell us what it was like to take part in Pitch Off…
Pitching is always nerve-wracking. You start to question your story and whether it's up to scratch when you're listening to all the other amazing projects around you. I've been wanting to submit to Pitch Off for a few years now and always been reluctant to but this year seemed right for me and this story in particular. It was a fun experience.
How did you feel about your presentation? 
I felt good about how it all went. I did feel oddly more nervous than normal because I didn't have my producer this time round who is usually always with me and I had to row the ship alone this time – but she was stoked to hear the news!
The judges took a long time to deliberate!
Haha. I had to lie down and do breathing exercises during it all. I think that says it all. 
And then how did it feel to win Pitch Off?
Seen. I said it in my pitch – that for me a story like Before 8am is a story about two boys finding themselves and community in one another. A story I have carried for a long time and as a Queer Samoan filmmaker in Australia I think winning Pitch Off made me feel proud to be able to add and do my part to raising the volume of the Pasifika-Australian Queer voice.
What will the funding go towards?
Funding will go into supporting production particularly assisting in permits. Sydney City plays almost a whole character in the project which means permits in and around significant landmarks in the city. 
What do you ultimately hope people will get from the film? 
I guess that the Pasifika-Queer community is diverse, we are fighting our own battles unique to our cultural contexts and sometimes those are an ongoing journey of reconciling. That we're here and asking an audience to remember that. 
As a filmmaker working in this space, what's the LGBTIQ+ film you've seen lately that you just can't get out of your head?
I just watched [short film] The Ephemeral at Queer Screen Film Fest and it's sat with me ever since. The simplicity, the aesthetics. the performances. At every point of that film, I could resonate and that's always so powerful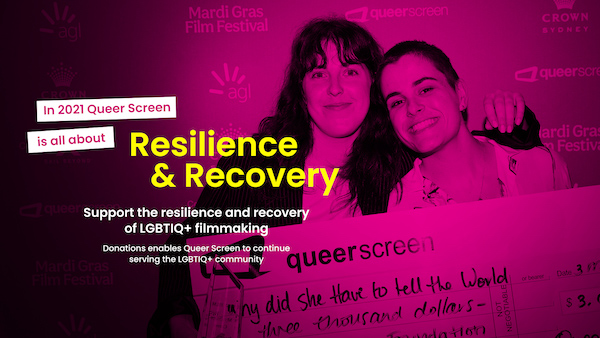 Raise Your Queer Vibrations!
Did you know Queer Screen is a not-for-profit organisation?
When purchasing your single ticket, a pack or a household tickets, please consider also adding a donation. It takes a few seconds and you will be supporting our LGBTIQ+ community and all the amazing creative queer artists, directors and producers who we support directly through our creative competitions. Not to mention all donations over $2 are tax deductable!
You can donate HERE $20, $50, $100, $250, $500, or if you are feeling more generous or counting each penny, please use the Other option.
We appreciate all of your support.
Pro-tip to heighten your at-home vibe: If there are a few attendees to your at-home, on-demand house party (pending on which state you are in and all covid-safe), it's easy to ask around for a donation when everyone arrives and is together before or after each film.
Donate