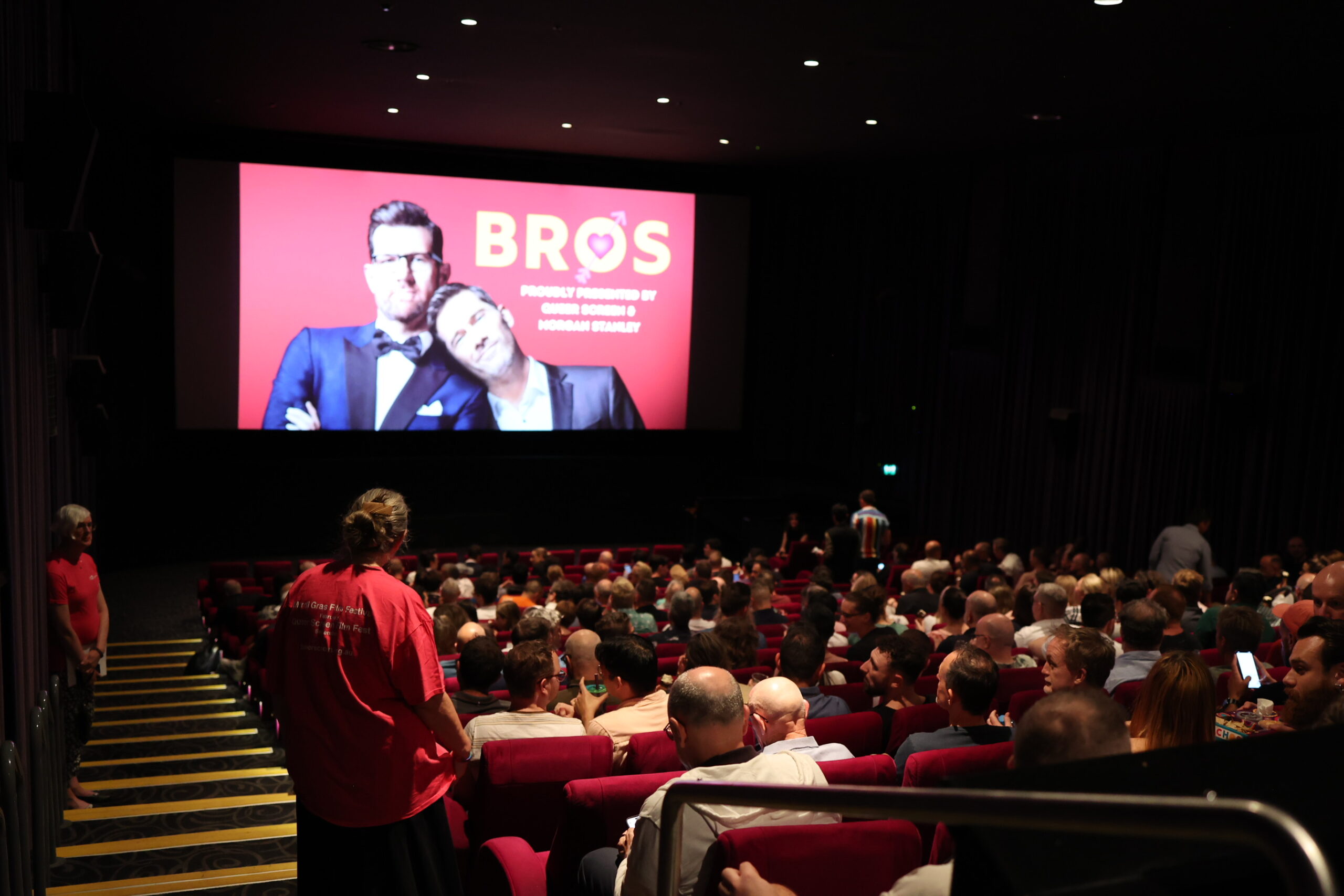 01 Nov

All the pics from our BROS opening night screening
BROS opening night screening
Thanks to Morgan Stanley, we were able to put on a very queer screening of Bros on opening night. We packed out a cinema at Event Cinemas George St, munched on choc tops and enjoyed our first screening of this fantastic film!
Refreshingly witty, sexy and bold, Bros is destined to be a fixture in the queer canon. But don't just take our word for it, go and see it for yourself!
Here are all the pics of the beautiful people who came along for a great big queer night out!
Photos thanks to Sasha Southam. Check out all the photos on Facebook here.