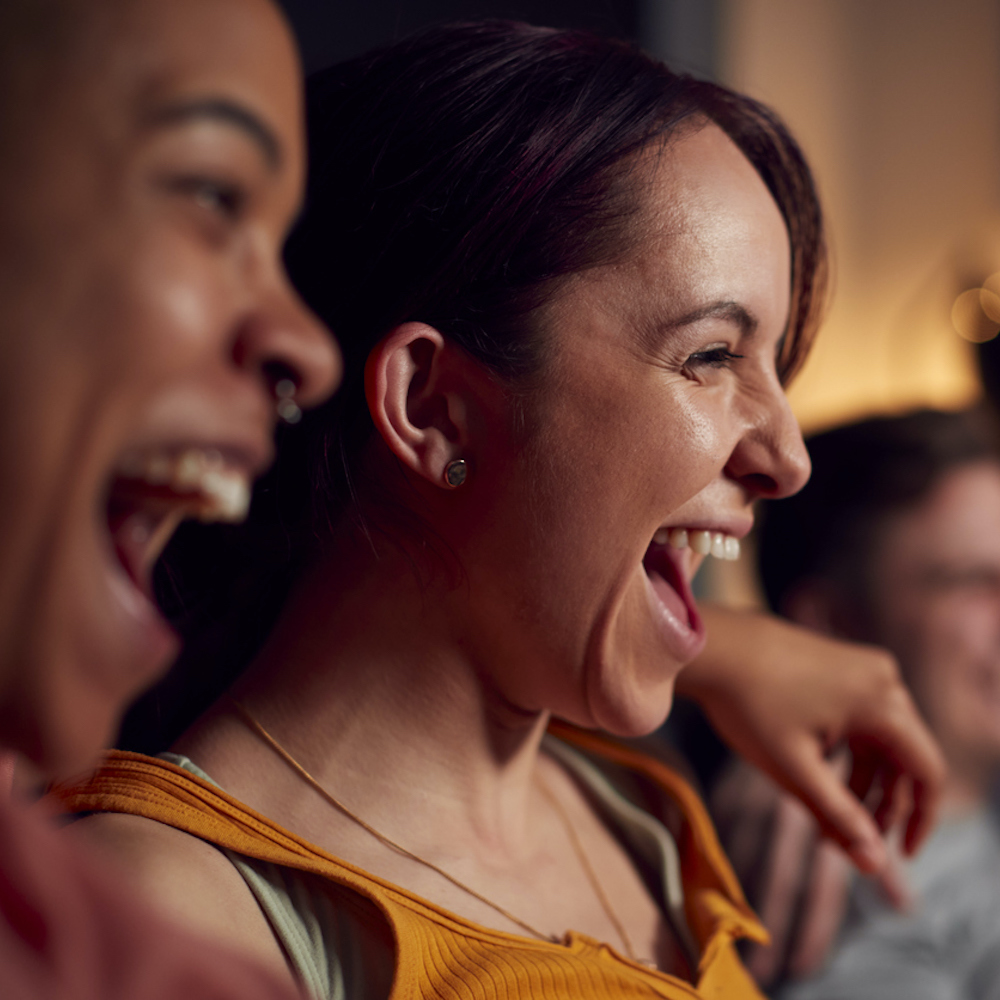 26 Feb

#MGFF21 On-Demand Fabulous At Home!

Welcome to the guide of creating a fabulous Mardi Gras Film Festival in your own home. If you are looking to re-create the awesome vibe as an in-cinema experience full of Queerness, you are in the right place. We are here to help you transform your home to as close to the real thing as possible.   

To find all our on-demand films this year that you can watch at home, just go to

'Browse All Films' and use the
'Where to Watch' filter up the top and check
'On-Demand'.

BOOK NOW!
Snack Bar Express, aka your kitchen
First up, snacks and beverages are essential, and you won't have to contend with the queues at home.  Popcorn is a top priority, so make sure you pick up a jumbo multi-pack and bring it home to get through 15 days of the festival period. Think butter, vegan or add your spices from the cupboard to get creative.  Remember that popcorn (once popped) creates that beautiful aroma that truly is the epitome of the in-cinema experience!  Stock up on your favourite ice cream as well, instead of standard choc-tops, why not level up to something more deluxe and in a large tub.  Feel like something more than popcorn and icecream? How about chocolate or chips… or even fancy a little nibble on Nobby's Nuts? Jimmy Brings has you covered for all your extra snacking needs!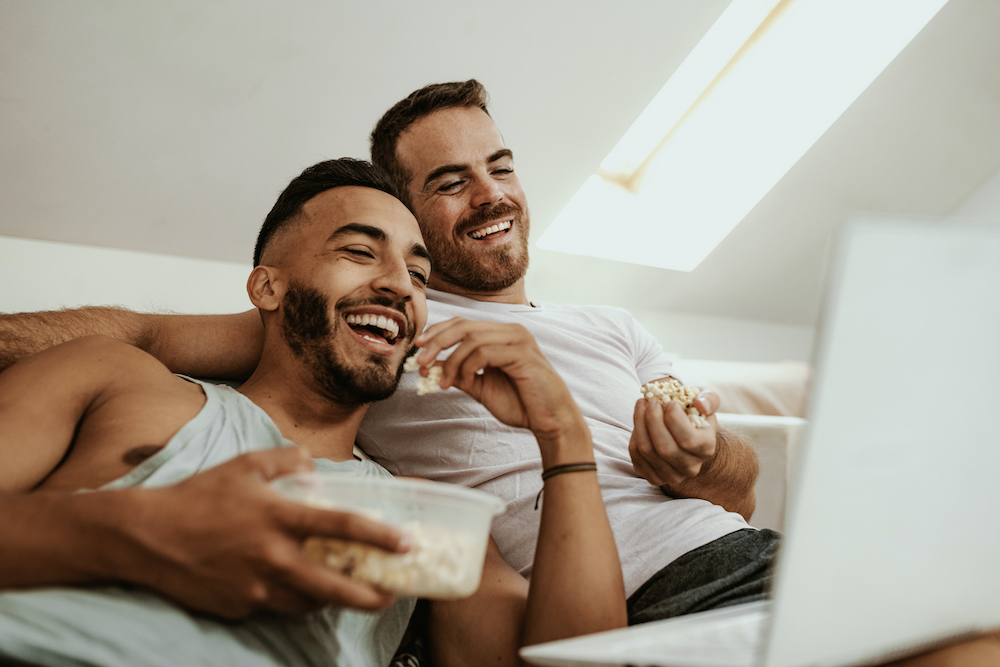 Drinks – home delivered in 30minutes
Jimmy Brings is one of our sponsors this year, and we recommend you jump on their website if you want to whip up some fancy cocktails, have pre-mixed drinks or a bottle of wine.  Jimmy will bring you all of this right to your door in 30minutes or less. We even have a special promo for new customers with Jimmy, just click the banner below and use the QUEERSCREEN promo code!
Bring it to me Jimmy
Ambience is an art and a science
Lighting is key to recreating the cinema vibe. Pull out your favourite lamp for some mood lighting. Ensure your lighting is dark enough to feel like a cinema but light enough to find your way around the room… and the remote. Or if you are watching on your laptop in bed, make sure you turn off all the lights and extend your audio to any available smart speakers you can Bluetooth your way into. Maybe even treat yourself to surround sound – three smart speakers should do the trick!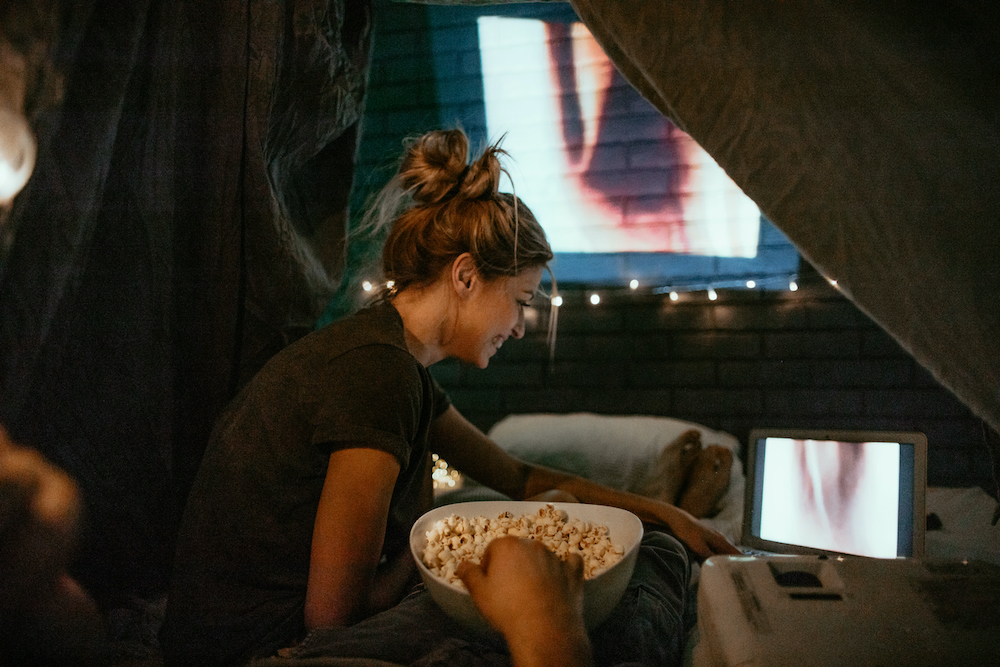 Streaming on-demand means you are free to start and stop as you like, which is one of the benefits of watching online; but we suggest you only stop when necessary – such as to stock up on snacks. There is nothing quite like watching a film all in one go and staying with it the way the director intended you to.  So, why not turn your mobile phone on silent, put it away and give the film all your attention? Tell your friends you are attending the Mardi Gras Film Festival, check-in to our Facebook events, and let everyone know that you are BUSY and not to be disturbed. With such an extraordinary range of films on-demand, you have every excuse to indulge yourself.
BOOK NOW!
Did someone say Film Festival Part-aeee?
Do you have a home party planned? How about inviting friends over and watching two films after each other.. or three.. or go for a movie party marathon and binge-watch four?  Hire a projector or ask if anyone has one you can use. Why not get everyone to wear something fabulous and consider making it a donation event? Queer Screen is a registered not-for-profit charity after all.  What should everyone wear? It can undoubtedly be more lounge chic than outside wear but why not go full out Mardi Gras Parade style and tell people to dress right up… or down! Raise that LGBTIQ+ flag high and celebrate together.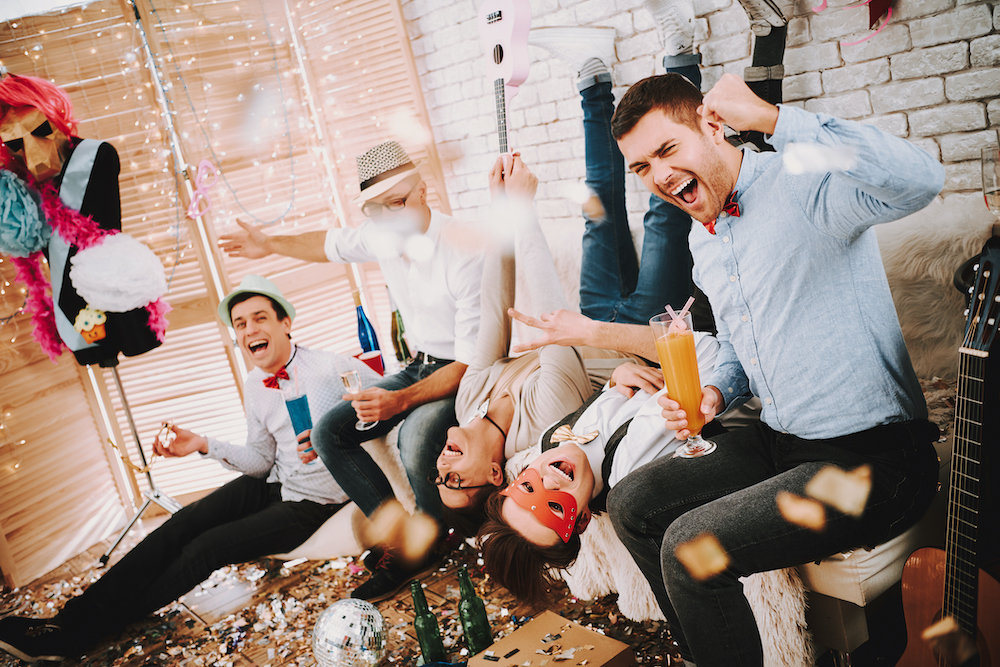 If you are watching with someone special or a group of friends, please grab a household on-demand ticket.  The price point is slightly more, but it's a lot less than paying for two or more tickets to attend in-cinema, and you will be supporting our community.    
To get a household ticket just find all our on-demand films this year, by going to 'Browse All Films' and use the 'Where to Watch' filter up the top and check 'On Demand'.  Once you've selected the film you want to watch, just choose the ticket option 'Household Ticket' and proceed to Checkout.  
BOOK NOW!
Binge-watching films has never been so easy
Whether you are watching online, from lock-down or interstate, this year for our Mardi Gras Film Festival it's more important than ever to celebrate together, online or in-person or a mixture of both.  If you can't make up your mind, our festival passes allow you to mix it up and are the perfect way to give you the freedom to choose.
BOOK NOW!
Raise your at home #MGFF21 party vibrations!
If you have a group of friends coming to your place and are thinking of buying multiple household ticket, why not consider just one household ticket plus a donation? Think Tax Deduction! You can donate HERE $20, $50, $100, $250, $500 or if you are feeling more generous (or counting each penny!), please use the Other option.  We appreciate your support. If there are a few attendees to your house party, it's easy to ask around for a donation when everyone arrives and is together before or after each film.
DONATE