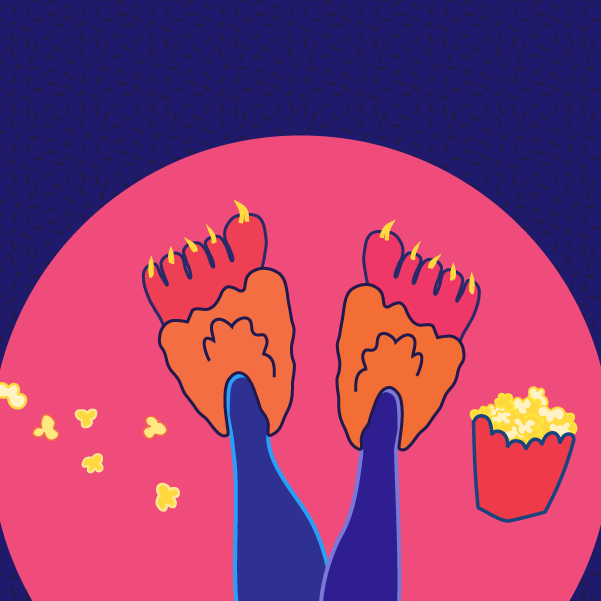 24 Aug

Queer Screen's 28th Mardi Gras Film Festival: In Cinema and Online!
Tickets On Sale Now
How to buy tickets and watch online
Tickets and Passes are on sale now! As per any festival, you simply pre-order from the selection of feature films, documentaries and shorts packages by logging into/creating your account and browsing the program.
From the time of purchase, your list of films will appear in your account. Online films will be available to watch from 18 February-4 March.
Between the 18 February-4 March all films will become available to watch online, 24-hours a day! You choose the film you want to watch—and the when and how.
For more information, check out our streaming FAQ's here.
Check screening time and location on your ticket for in cinema screenings.
🦘
Online Program Available Australia-wide only
In Cinema Pricing
$21 full • $18.50 concession • $17.50 members
Online Pricing
Single ticket prices: $12 full price • $10 members
Opening Night at Moonlight Cinema
$26 full • $23 concession • $22 members
Canberra
$19.90 full • $17.90 concession • $16.90 members
Blue Mountains
$15 full • $13 concession • $12 members
Passes
Take Your Pick! Online only, or a Flexipass for online and in cinema. Find out More.
Membership
Queer Screen members enjoy a range of benefits, including discounted tickets and acces to pre-sales. If you're an avid fan of queer film, then the Deluxe or Super Deluxe membership is the friend you've been looking for.
Please note: For the purposes of copyright in Australia, an On Demand screening of a film outside the home is generally regarded as "in public" and is prohibited. Transmitting the film via a third party platform or network, or to a group through an internal network is regarded as a public screening.  Any screenings of this nature without written permission from Queer Screen and the copyrights owner are strictly forbidden. Please view our full Terms and conditions here