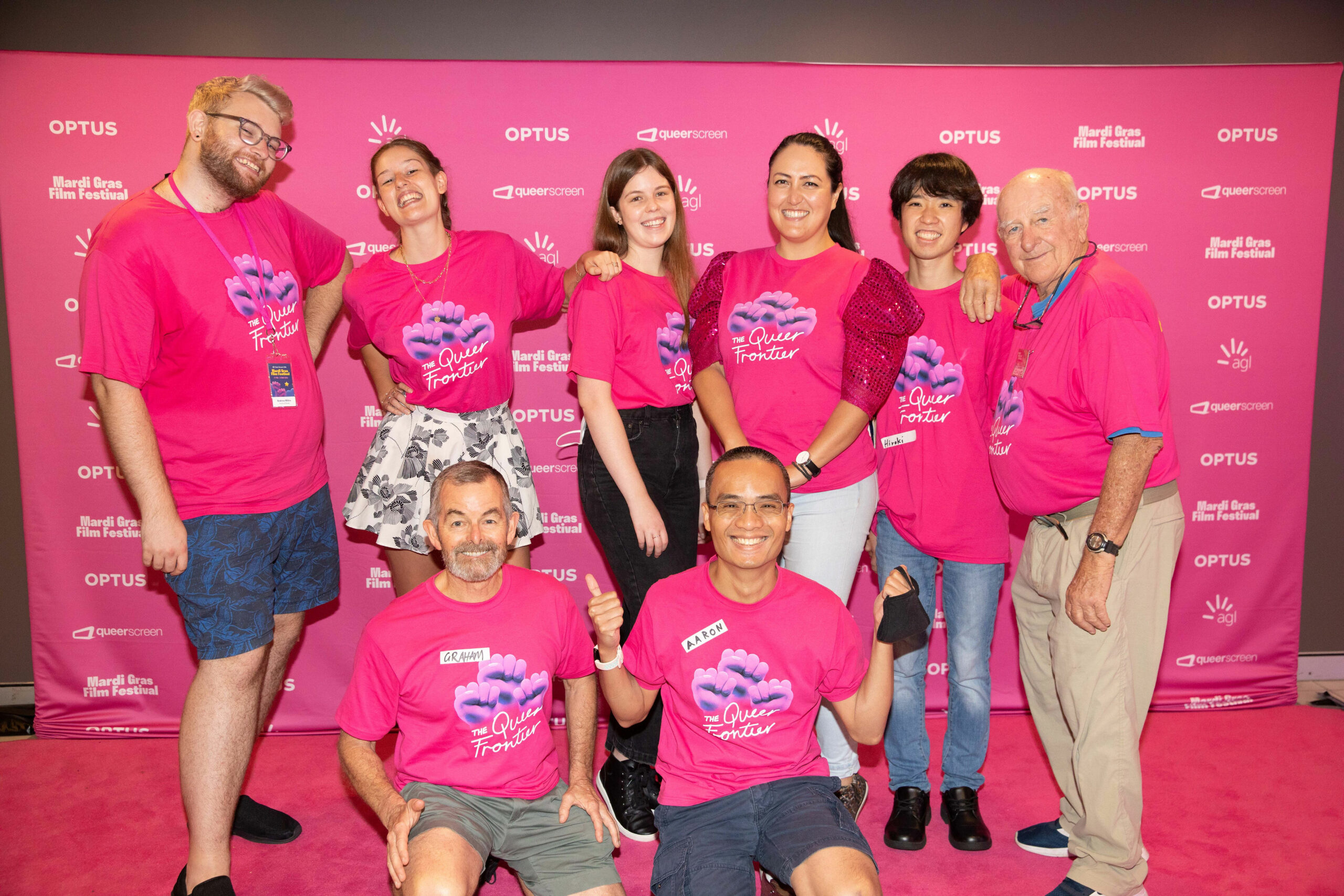 22 Dec

Come and volunteer for Mardi Gras Film Festival 2023!

Come join our fab team of volunteers at our Mardi Gras Film Festival from Feb 15 to Mar 2 2023! This is set to be our biggest year yet, with WorldPride joining 2023 Sydney Mardi Gras AND it being our 30th birthday and all. 🤩 Safe to say we're pumped.

To become a volunteer, sign up for a free account at our TimeCounts page and tell us a bit of information about yourself. Once we accept your application (which we will!), you can just start signing up for shifts! It's as easy as that.  We'll have a volunteer induction on the 25th of January at 6PM, which we'll send you information about once you've signed up.

Our organisation is inclusive of all, regardless of who they are or how they identify themselves. Please let us know if you have a disability or any needs that require accommodation through the signup form or by reaching out to volunteers@queerscreen.org.au
So, why volunteer with Queer Screen?
Here are just a few of the benefits of joining our team of vollie superstars:
🌈 Join a queer film-loving community and make new connections! Meet new people, mingle with the community.
🌈 See great queer film. Each volunteer shift entitles you to a complimentary ticket to a screening of your choosing. Score!
🌈 Grab a Mardi Gras Film Festival volunteer shirt. They're very cool, trust us.
🌈 Nab an invitation to our volunteer wrap up party, where we'll shower you with love and gratitude (and refreshments)!
(Note: On our Timecounts page, hit the purple Join Us button to sign up!)