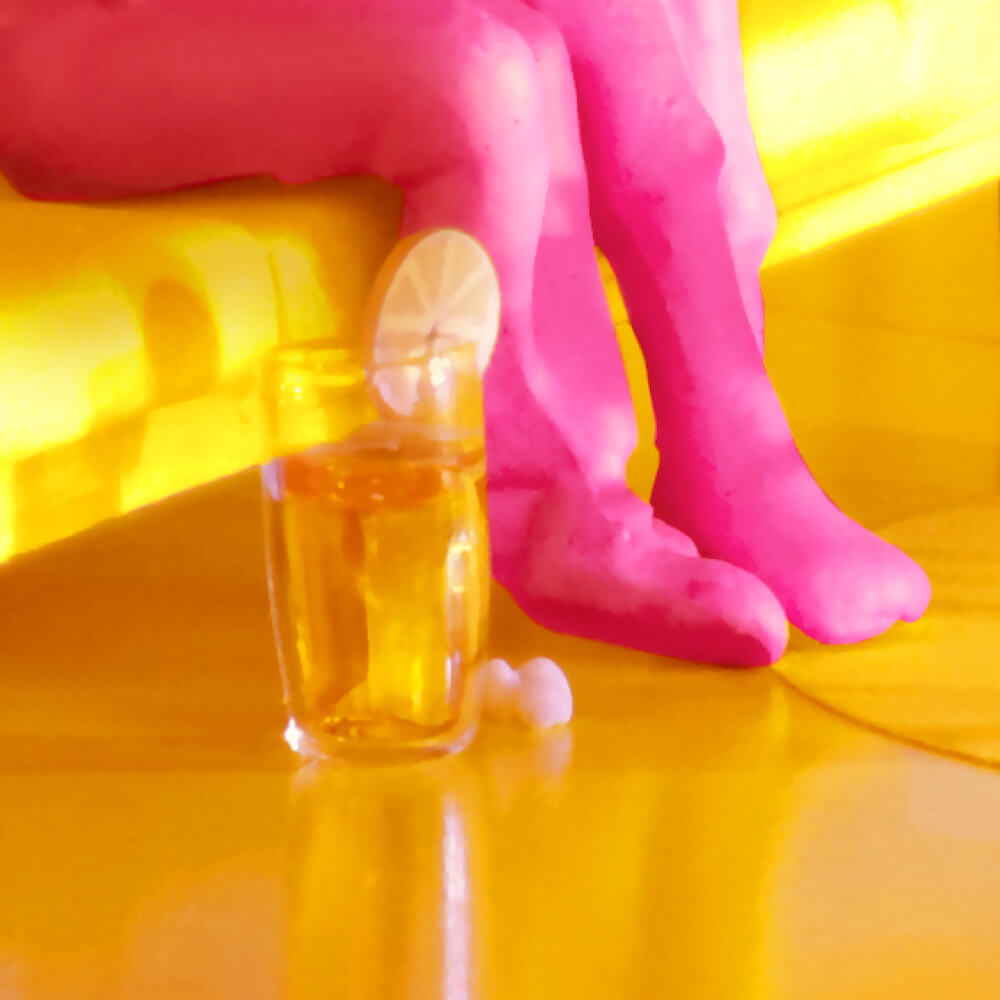 25 Sep

The Ultimate At-Home Drinks Guide For #QSFF20

Streaming on-demand means two great things: no ad breaks, and you can make yourself whatever creative and delicious drinks you like at home. We gathered a few of our favourite recipes together to help you take advantage of being close to your own kitchen. With alcohol, non-alcoholic and vegan variations, there's a little something for everyone.

(Virgin) Piña Colada

Yes, we like piña coladas. Though we'd prefer to stay in and catch a movie than get caught in the rain! Feel free to skip the alcohol and just enjoy a fun tropical drink great for all ages and non-drinkers alike.
What you need:
5-6 chunks of pineapple

120mL pineapple juice

120mL coconut milk or cream

Sugar or agave syrup

Ice

Lime 

Rum (optional)
What to do:
Muddle the pineapple chunks in a cocktail shaker (or protein shaker). Then, add the pineapple juice, coconut milk, syrup, a squeeze of lime, alcohol if you're using it, and ice. Shake it all together, then strain into an ice-filled highball. Garnish with fresh pineapple.
Pro tip: Do it like they do in Havana by swapping out the coconut milk for cream and adding a sprinkle of cinnamon on top.
Pick a film from the Queer Screen program, get comfy, and enjoy!
Unicorn Hot Chocolate
We might be biased but everything is better in rainbow- including hot chocolate. Whip up this decadent recipe for the ultimate at-home hot chocolate!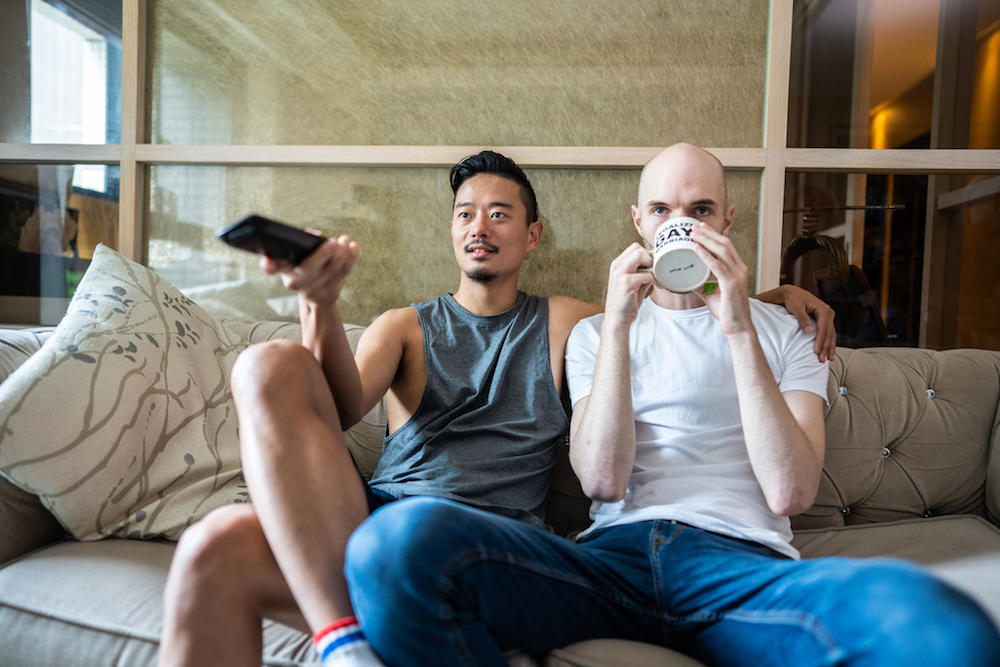 What you need:
White hot chocolate mix

Milk powder

White chocolate sauce

Milk of choice

Red food colouring

Toppings: Whipped cream, sprinkles, and mini marshmallows.
What to do:
Heat your milk in the microwave or saucepan. Put your white hot chocolate mix, 2 tablespoons of powdered milk, a tablespoon of white chocolate sauce, and 1-2 drops of red food colouring into a mug. Add your hot milk, slowly stirring so everything's smooth. Top your cup with a heap of whipped cream, rainbow sprinkles, and mini marshmallows.
Make it boozy: add a shot of vanilla vodka or Kahlua.
Pick a film from the Queer Screen program, get comfy, and enjoy!
(Vegan) Amaretto Sour
Amaretto sours are hugely popular cocktails, particularly for the warmer evenings. The good news is, they're deceptively easy to make at home. The even-better news is we've got a simple substitution to make them vegan so everyone can enjoy these together!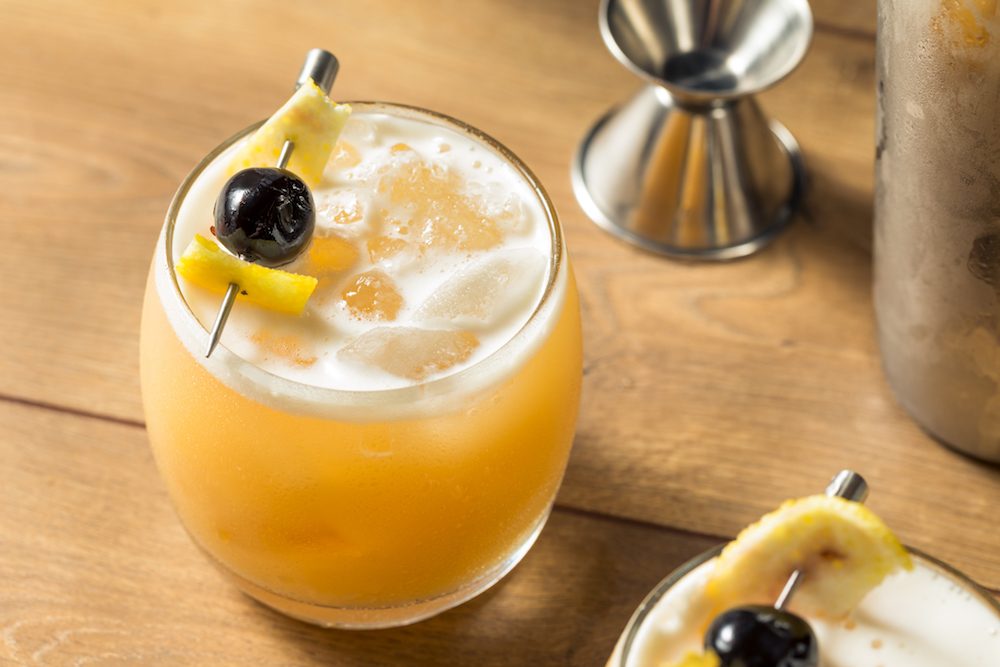 What you need:
60mL Amaretto

30mL lemon juice

15mL sugar syrup

Dash Angostura Bitters

1 egg white (or aquafaba to make it vegan)

Maraschino cherry, to garnish

Orange or lemon peel twist, to garnish

Ice
What to do:
Pour the Amaretto, lemon juice, syrup, bitters, and egg white or aquafaba into a shaker and give it a good shake. Pour it into a glass with ice and garnish with a citrus twist and a maraschino 
Pro tip: make it a whisky sour by swapping the Amaretto for your favourite whisky and using half an egg white instead of a whole one.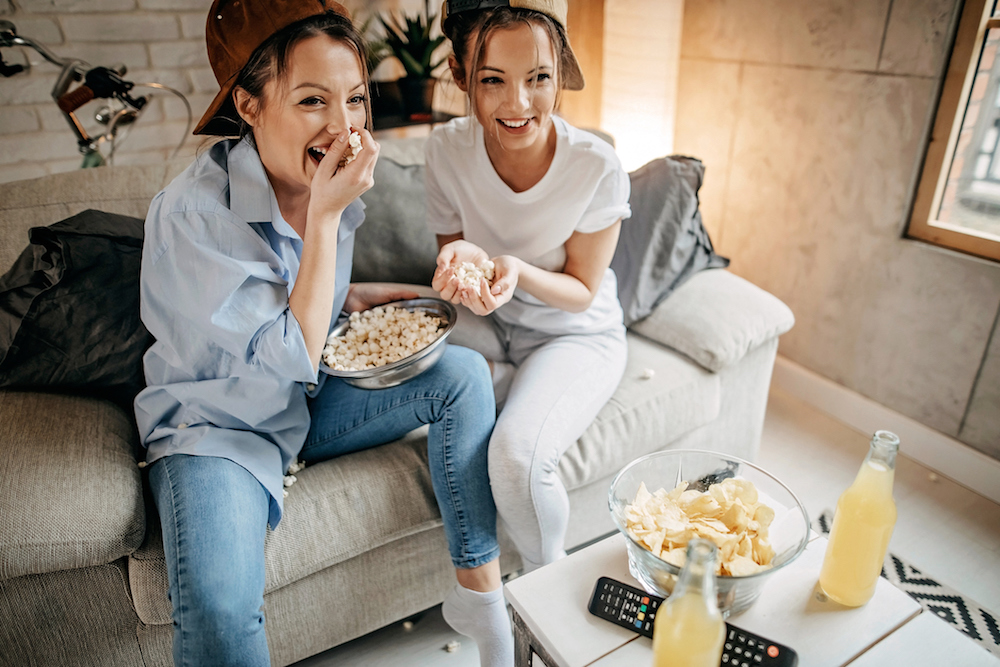 Want to round out your at-home movie night with some snacks to accompany these drinks? Check out our blog post on easy at home gourmet popcorn ideas!
Pick a film from the Queer Screen program, get comfy, and enjoy!