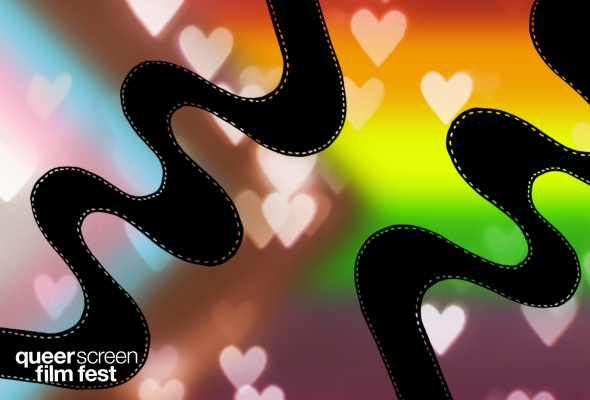 21 Jul

LGBTIQ+ films for everyone at Queer Screen Film Fest

There are films for everyone at Queer Screen Film Fest this year. Whether you identify as a gay man, a lesbian, trans non-binary or anywhere on the LGBTIQ+ acronym and beyond, you'll love what we have to offer.

Below are just a sample of what we have from this year's fantastic schedule. Check out the full schedule for details (you can filter by Community).
Films about women who love women at QSFF23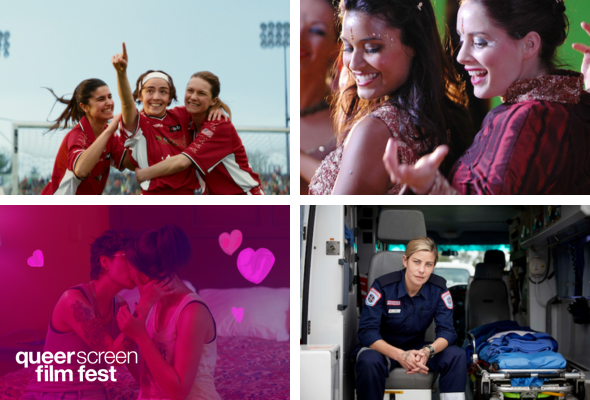 For all the lesbians, bisexual women and women who love women, Queer Screen Film Fest has films you will love. Check out the full list of sapphic films on show this year here.
Blue Jean
Our Opening Night film, Blue Jean is a powerful British drama that delves into the struggles of love, identity, and the fight against discrimination. Experience a moving story that resonates with authenticity and captures the spirit of resilience.
Egghead & Twinkie
Twinkie loves anime, drawing, slushies, and girls. But her family and best friend Egghead don't know that last part – yet. Join them on a journey of self-discovery and friendship in the heartwarming film, Egghead & Twinkie.
Nina's Heavenly Delights
Fall in love with Nina's Heavenly Delights, a heartwarming romantic comedy about family, identity, and delicious food. Join Nina on her journey of love and self-discovery in beautiful Scotland.
Sapphic Shorts
Featuring Bella Ramsey, this diverse collection of shorts highlights stories about women and the people who love them. Explore the richness of the Sapphic experience in these compelling and inclusive films of Lesbian Shorts.
Marinette
Dive into the life of French soccer legend Marinette Pichon in the moving film Marinette. Spanning three decades, it explores her pursuit of women's sports and living authentically as a queer woman.
Book now
Films about transgender and non-binary people at QSFF23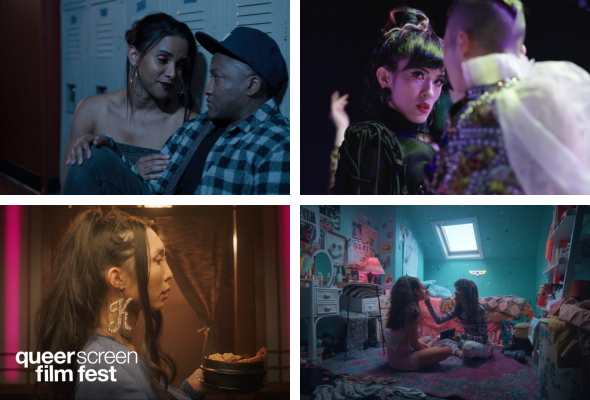 There are short films and features with transgender and non-binary characters at their centre this year for Queer Screen Film Fest. Check out the full list here and highlights below.
Peafowl
Immerse yourself in the beauty of Peafowl, a Korean drama about a trans woman's journey of self-discovery. Guided by the spirit of a peafowl, she confronts her past and finds hope and acceptance in unexpected places. 
Trans and Gender Diverse Shorts
Dive into a collection of inspiring and thought-provoking short films that center on the experiences of trans and gender diverse individuals. Celebrate the power of self-expression and the beauty of diverse identities. This package is a testament to resilience, love, and authenticity.
Book now
Films featuring gay men at QSFF23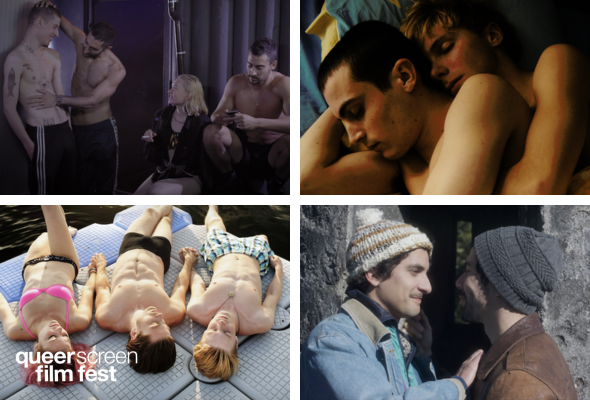 There are films for everyone at Queer Screen Film Fest in 2023, as there are every year. Whether you identify as a gay man or not, these films feature stories from that side of the LGBTIQ+ acronym. These films about gay men include:
Drifter
Drifter takes you on a captivating journey through the vibrant and diverse city of Berlin. Join Moritz as he explores queer identity, love, and self-discovery in a world of sex, drugs, and clubbing.
The Strong Ones
Set against the picturesque landscapes of southern Chile, The Strong Ones delves into the complexities of love, personal growth, and the weight of past and future choices.
Lie With Me
Lie with Me sensitively explores the bittersweet intensity of first love and making peace with the past.
Center of My World
Center of My World is a captivating coming-of-age romance based on a beloved German novel. Join Phil as he navigates first love, family secrets, and the complexities of self-discovery.
Book now