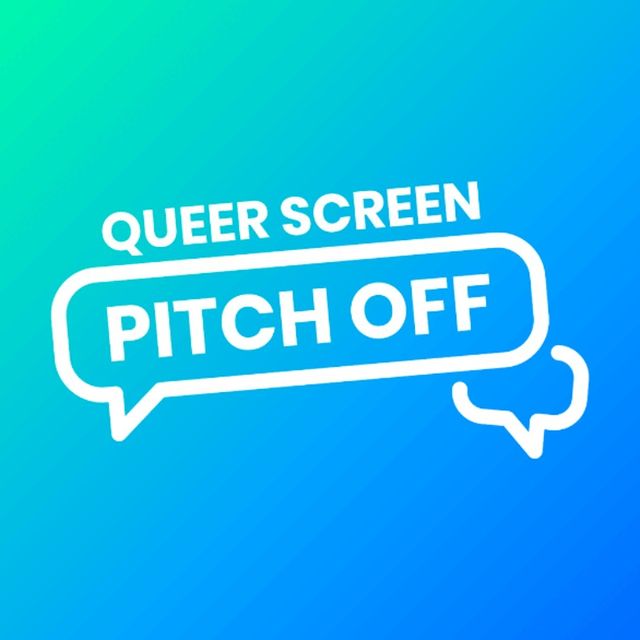 07 Oct

Pitch Off! 2022 has a winner!

At the 2022 Pitch Off, we heard from six finalists with a view to award one of them $10,000 in funding for their project. It was a fantastic group of filmmakers, and the decision was a tough one. The winner of Pitch Off 2022 is…
Happy New Year, Ms Luna
Andy Diep – Writer/Director
Michelle Ny, Vada Gock – Producer
Luna, a young transfeminine woman, attends her family's annual Chinese New Year gathering for the first time since her transition. Already prepared to be compared to her other cousins for her career choices and lack of motivation, she must also explain to her conservative family her decision to transition into being a woman at the request of her mother.
We chatted to the winners about their film and what the future holds for this project and more.
Congratulations on your win for Pitch Off 2022! To refresh everyone's memory from the live stream, could you give us the elevator pitch for your film?
Of course! Happy New Year, Ms Luna, is a coming-of-age drama about a young trans-feminine woman named Luna, who is re-introduced to her extended family at Chinese New Year for the first time since her transition. It takes place over the course of a single day, and throughout the day she is repeatedly compared to her other straight, more successful cousins and faces a lot of invasive questions about her gender identity… It's Chinese New Year – a day of tradition, giving, judgment and boasting about how many degrees your child has.
What was it about this story that resonated with you and why did you decide it needed to be captured on film?
It started as an isolated scene from a feature film i wanted to develop, and it came from my own nightmares around wanting to come out to my family as non-binary and bi, but every time I replayed that scenario in my brain, I could only imagine the worst. As I wrote, I realised how strong the idea and piece was as a stand-alone short, and from then I started pitching it to producers and collaborators.
Its such a unique experience for trans, non-binary and queer Asian-Australians who have had to have "the conversation" with their own families, and having it either go wrong, or worse, be outed before even having the conversation, without the opportunity to speak for themselves. 
When I think back to all of the films i've seen in my lifetime, i don't think i've seen a film that captures this specific experience, and to me, it felt like there was a voice that was being lost in the canon of Asian and queer cinema. 
That was when I knew I had to make the film, and luckily, our producers Michelle and Vada at Genuine Fake Productions were 100% on board with it.
How do you hope this will inspire or speak to other trans Asian Australians?
I want the film to give courage to other trans and queer Asian-Australians to talk to their friends and family and open up the conversation about gender identity, pro-nouns and transitioning in an empathetic and open manner. 
I'm also aware that like me, there are people too afraid to broach this conversation with their families, and I hope this film can encourage more closed-minded Asian relatives to be more accepting of young LGBTQI+ Asians.
More importantly, I hope this will inspire other young trans Asian-Australians to talk about their stories and make more art about it, because making art is a crucial way for others to understand the complexities of gender identity.
What does it mean for you to receive funding for your short film from Queer Screen?
This is a story that we were eager to tell long before the fund, but due to budget constraints, would not have been able to tell with the degree of professionalism we want to.
I had originally planned to self-fund the entire project, until Michelle, Vada and I sat down and crunched the numbers – and our desired location alone was occupying about half the budget. We wouldn't be able to reconstruct Chinese New Year the way I remember it – not authentically and not richly.
With the grant, we can properly re-imagine the world of Luna, including the look, the feel and the aesthetic of Chinese New Year and can create a great space for the actors to play and discover in, and it will hopefully bring opportunities in terms of screenings, at festivals and on streaming platforms, and open the film up to a wider audience – accessibility and reach is our goal.
That's the official answer, but honestly, I've been waiting since the beginning of my career in this industry to make a film about gender identity in an Asian family, and this is like a dream come true. I'm kind of walking on air right now and really humbled that people want to see this story be made.
It'll also be elevating a lot of queer and Asian creatives in Sydney, including our huge cast of actors and our majority female and non-binary Asian crew.
What festival/streaming network would be the ultimate goal for your film to be selected for (apart from the Mardi Gras Film Festival)?
To the stars! It's of course my dream to show a film at Cannes, and I hope to be able to make a film worthy of it. But being slightly more realistic, I want to show it at Frameline because I have friends – some who have premiered there and some who have worked there – who have nothing but great things to say about the festival. Image+Nation in Montreal sounds like an incredible festival as well, and it would be amazing to have it go to Canada. I would love to have it on an on-demand streaming platform like SBS or ABC so it can be seen by a wider, local audience.
After you finish Happy New Year, Ms Luna, what's next on the horizon for you?
It's funny because one of the comments during the pitch-off stream said that they could imagine "Luna" being a feature film, and I would love to develop the story of Luna further. I want to keep developing her and her family's story outside the confines of Lunar New Year and perhaps into a feature film that encompasses more of her life. I can also say with confidence that I want to keep making films about the experience of growing up Asian and queer in Australia.
So it's either that, or Marvel calls me to work on their next film again.
As a filmmaker working in this space, what's a LGBTIQ+ film you've seen lately that you absolutely loved and why?
I saw Song Lang at the Mardi Gras Film Festival in 2020 and it was gorgeous! I loved its promotion of positive masculinity and its fantastic attention to detail of the lives of Saigonese people, using the backdrop of a Vietnamese opera beautifully. Leon Le is a trailblazer for South East Asian queer filmmakers, because they stuck to the story for so long despite hardship (and despite rejection from producer after producer) and finally made it.
The Pakistani film "Joyland" was also such a beautiful film, and is so unique in the filmography of South Asian cinema as a trans film and as an art film. It challenged a lot of stereotypes that straight men have of trans women and had this great focus on the breaking down of gender roles, familial hierarchy and marriage in South Asian countries. It's about how families are struggling to reconcile old values with the changing world around them. Highly recommend it. As you can tell, I love Asian cinema!
If there was one person from the queer film industry that you could meet at the 2023 Mardi Gras Film Festival, who would they be and why?
Xavier Dolan! I know it's kind of lame to choose such a mainstream director, but he was such an inspiration to me in my early student days. Laurence Anyways showed me that you could make a film about gender non-conforming characters with heart and grace and that you didn't have to write only straight Trans characters! I Killed My Mother was also such an inspiration to me creatively, as was his entire early catalog. I know it's a bit much to ask, but I would die on the spot if you brought Xavier Dolan to the festival.
I'm also all about South-East Asian creatives and I think you should bring Leon Le to Australia too!
I apologise to whoever does the marketing (budgeting?) at Queer Screen for making all these outlandish requests.
Thank you so much for your time, your creativity and enthusiasm, and of course congratulations again on winning this year's Queer Screen Pitch Off! We can't wait to see your film.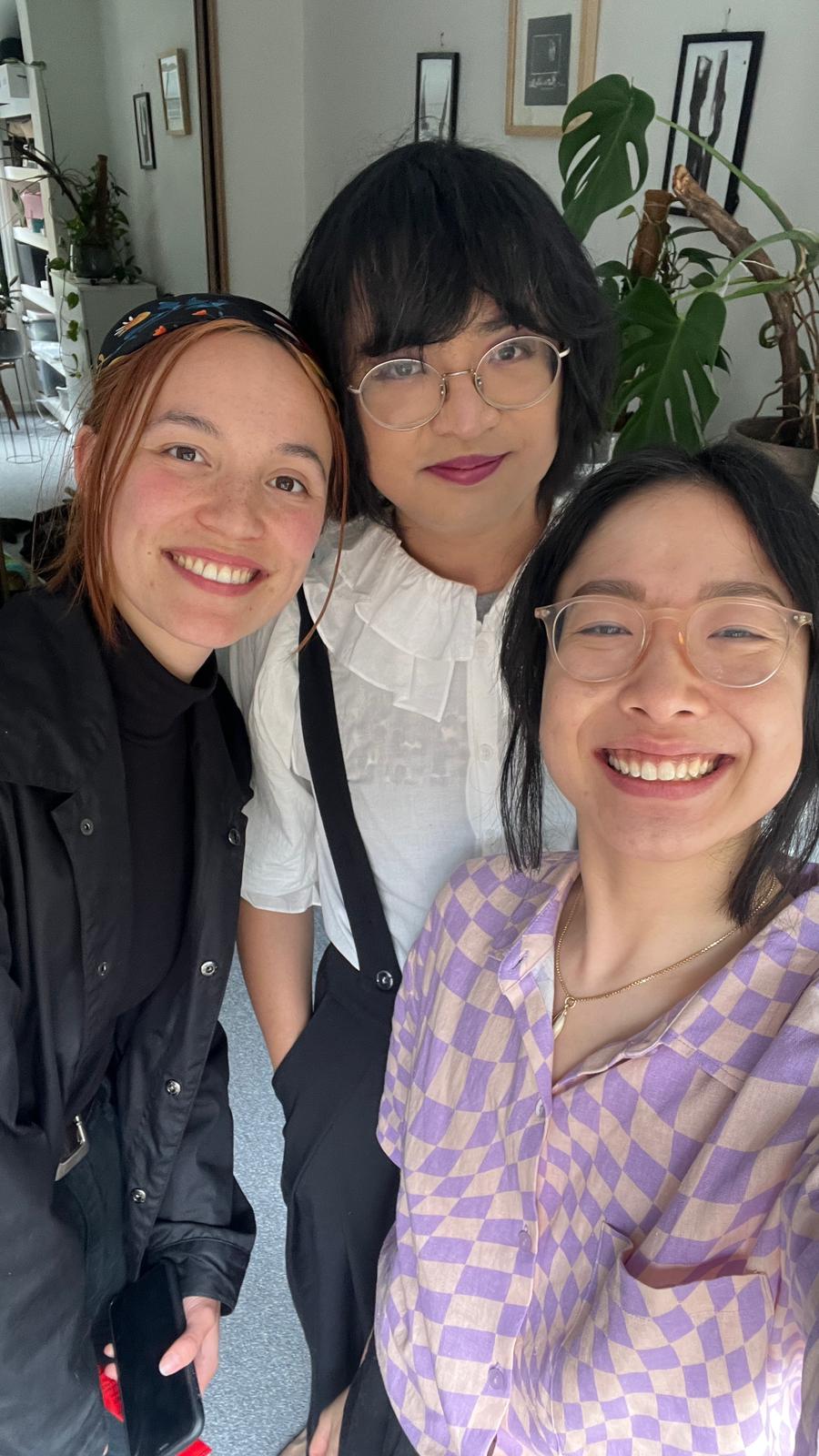 Love the LGBTIQ+ Film Industry? 
Subscribe today
, and be in the know of Queer Screen's upcoming announcements, events, giveaways and more!
Queer Screen thanks our wonderful members who have helped support Pitch Off through their generous donations and support. We're a not-for-profit, and have been celebrating queer films for almost 30 years thanks to the support of our wonderful queer community! You can raise your queer vibrations and donate to our organisation
HERE
.
Donate