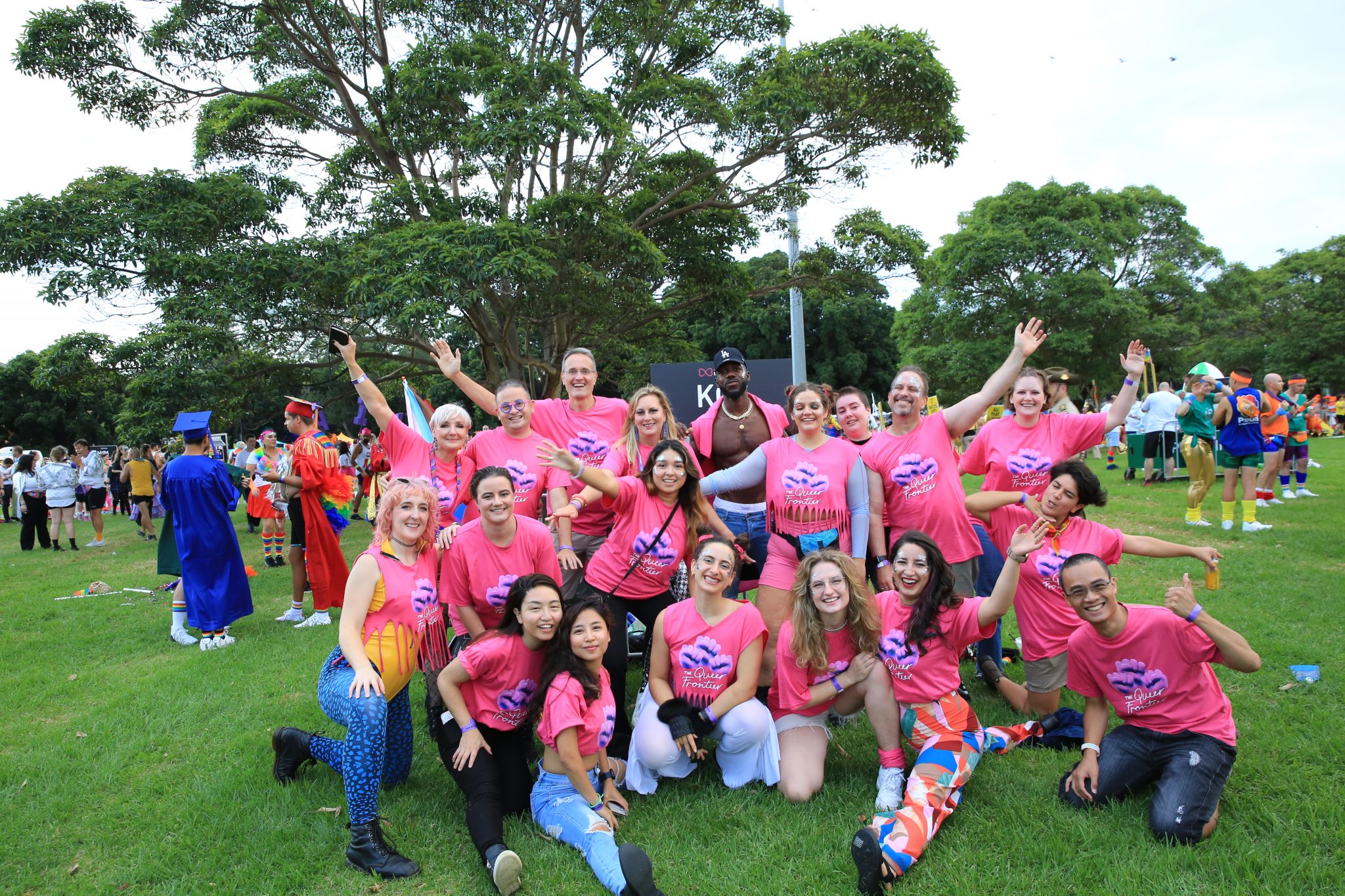 20 May

Thanking our dedicated volunteers this National Volunteer Week
Queer Screen is a passionate, volunteer-led, non-profit organisation dedicated to showcasing queer stories on screen.
This National Volunteer Week, we want to highlight how integral volunteers are to Queer Screen.
Queer Screen's work is driven at every level by hundreds of dedicated volunteers. Our most recognisable volunteers are our pink-shirted friends who help make our in-person screenings so smooth and enjoyable.
But we have volunteers in all facets of the organisation, from pre-screening films for selection in our Festivals, to content and marketing and more. And we of course can't forget our integral Board Members, all of whom do this for the love and passion of queer representation on film.
This year, we had volunteers marching in our official Mardi Gras Parade float, and we had a night of nights for our Volunteer of the Year Awards. Just two of them many perks to signing up!
Queer Screen is always open for new volunteers. Sign up here and let the team know why you'd be perfect to volunteer! You may have a specific skill, or just have time to dedicate to helping us out, no job is too big or small to be suggested!
So, thank you to all the many hundreds of volunteers, both past and present (and future!), in National Volunteer Week, and all year round, we are humbled and honoured by your contributions.